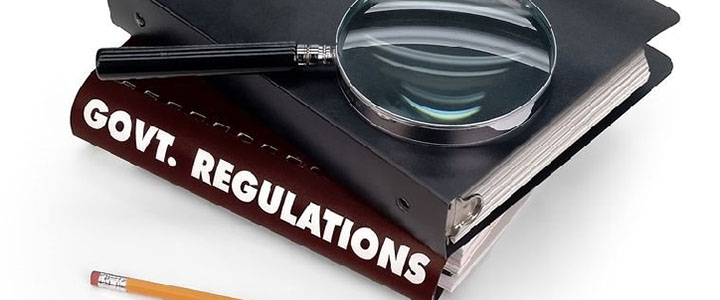 My last four blogs talked about four things you can do to better enjoy your business and improve profits.
In this blog, I will discuss Government Regulations.
If only legislators would stop trying to simplify the system. Generally, small business owners in the United States are saying they are worried about complying with all the new government regulations but are not really sure how or what that means.
There are over 30 Federal Government Agencies that affect businesses not to mention the agencies that govern each state, city, and municipality. New government regulations with employee regulations, internet sales tax, privacy regulations, healthcare costs, and taxes are all on a small business owner's mind. No doubt they all have an impact and can cause a business to reduce if not sidetrack the organization's focus on what it is that is important for the business to succeed and be more profitable.
You may think it would be beneficial to sit down and make a list of all your lingering questions to give to your attorney and have a day where you can get all these questions answered regarding government regulation. With the rate that changes are happening today, that may be a very frequent trip making the price tag unbearable not to mention the resources and time it would take to get them implemented in your business.
Compliance of Government Regulations
There are alternatives out there that may not totally eliminate the need to focus some of your internal staff's time on these necessary but non-productive activities, but they can greatly reduce the non-productive focus and give you the ability to refocus them on more productive activities. Seek them out. When it comes to compliance, the topic should not be taken lightly. Long-term cost containment is a very real objective for today's business owners.

AHEAD Human Resources works with small to mid-size companies who want to save BIG time and money by having skilled HR Specialists staff and perform all of your employee administrative functions. This will free you up so you can get more of the important things done while owning a business. For a Free consultation call 920-436-9887 or email info@hrstaff.net. We'll run reports on your business and show you up to 25 areas where you can save BIG time and money with our HR Value Pyramid. On average we can save you up to 25 hours per week or $18,000 per year.